In this area, you will find a short description of some of our Software projects to give you an overview on our service and possibilites.
– SolidWorks Simulation Export Tool
Exports SolidWorks Simulation data in various forms: textured 3d Models of FEM simulations, simulation results, mesh data…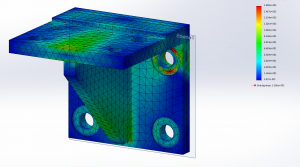 – Batchmaster
Flexible tool for batch processing data, including a dedicated library with tools for SolidWorks: automated printing, pdf export, dwg export, title block changes, changing file properties and many more.
– non-system-dependent standard part library
Reading of existing standard part libraries and creating non-system-dependent libraries. Useful for example during system migrations or to check and extend existing libraries.